If you ask any business owner, "what do you want for your business in 2019?"
Every last one of them will likely tell you the same thing. All most business owners really want in 2019, is to "explode their online business with revenue growth!" That's all, it's just that simple.
The good news is that driving online sales for 2019, is the way to go. Now, to do this you need to focus on just three areas to make this happen. Seriously, making money online is not rocket science. The methods are tried and true. Follow the rules and you can find yourself making lots of money online.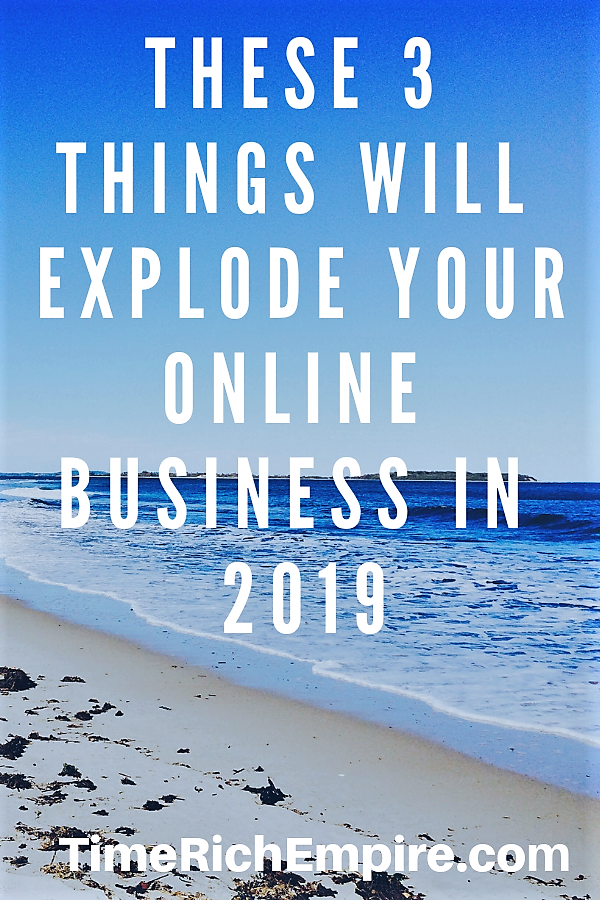 These are the 3 things that I continue to tell anyone I meet looking to make money online. Before I go into details, I want to clarify why you can make lots of money online still and the reason 2019 is going to be spectacular for money-making opportunities.
This doesn't just apply to online businesses, every single business should be looking to capture online revenue because the time is right now.
"Why is focusing online so important for 2019?"
To make money online, you have to educate yourself about why people love to shop online.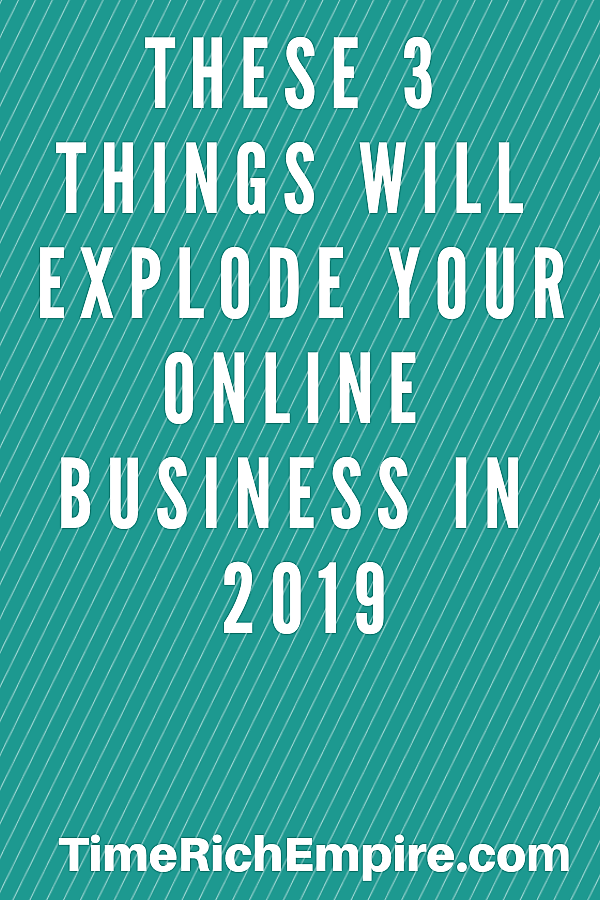 Allow me to help you out, people shop online because shopping online is super convenient and they can actually save money by cutting out the retail costs. "Stuff costs more in-store because of high rents."
By offering online products on your website you can help cut overhead expenses. Provide an incentive for customers to spend more money with you online by saving on shipping costs. A prime example is to offer free shipping for purchases over $75 or $100! A win-win marketing strategy.
Even if you don't sell your own online products and only sell affiliate marketing products, look for partners that offer free shipping incentives.
I just explained what's in it for the customer. So this is the what's in it for you as an online business.
Online revenue according to statista.com in the United States e-commerce markets is going to explode in 2019 and beyond. By 2021, online shopping in the United States is expected to reach a whopping $230.5 million dollars. For 2019, online shopping revenue in the United States is on track to exceed $224.1 million dollars.
Leading the key factors why you should focus on United States e-commerce markets to generate massive online income.
These 3 Things Will Explode Your Online Business In 2019;
# 1. Website Optimization targeting United States.
Optimizing your website in the past was always grouped with SEO (Search Engine Optimization), for 2019 these practices will split and take on different functionalities.
Website optimization will focus on improvements and controlled experimentation to create purpose of the online business model that drives traffic back to the site.
# 2. SEO (Search Engine Optimization) targeting open wide web browsing.
For 2019, SEO will be focused on driving website traffic through organic, earned results, and natural visibility.
Online shoppers according to ClickZ, when unsure of what they would like to purchase turn to search engines 62% of the time.
# 3. Content Marketing
To drive traffic and capture organic earned media content marketing will be the primary driving force in 2019.
The purpose of content marketing is to distribute relevant, consistent, and credible content to attract your online following. An organic solution to drive online traffic and influence buying power.
Learn how to create passive income blogs that make over $10,000 or more monthly, order Time Rich Empire book for more of these invaluable informative secrets.