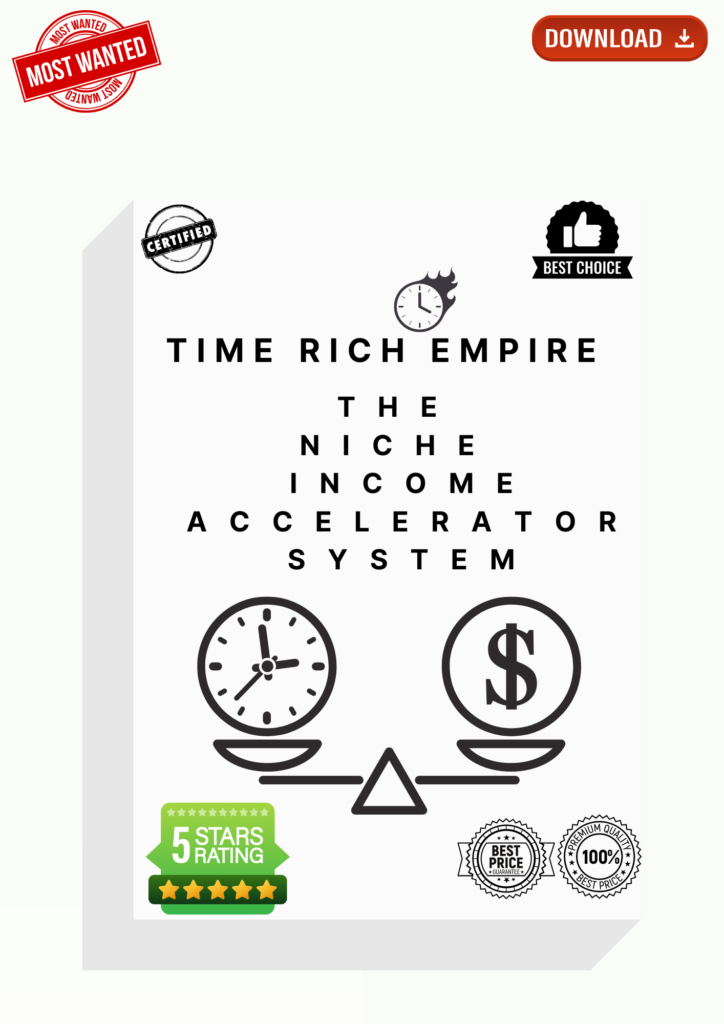 🚀 Introducing: The Niche Income Accelerator Pre-Launch Offer! 🚀
🌟 Envision Your Future…
Every morning, as the sun rises, your online business is already buzzing. Sales notifications, growing audiences, and you're steadily cruising towards that $10,000 monthly goal. You've not only discovered a niche that's profitable but one that aligns seamlessly with your passion. Dreamlike? We're here to transform that dream into reality.
🎥 Your Ultimate Guide: A Comprehensive Video Course
Introducing The Niche Income Accelerator System – not just any course, but a captivating visual journey. This comprehensive video guide is meticulously crafted to provide everything you need to build and scale your niche product empire. From the foundations of niche selection to the intricacies of monetization, witness it all in high-definition clarity.
📚 Course Highlights:
Discover Profitable Niches: Dive deep with engaging visuals into the world of evergreen and trending niches.
Master Niche Research: Equip yourself with hands-on video demonstrations of powerful market research tools.
Validate Your Niche: Ensure your chosen niche is a goldmine waiting to be unearthed.
Monetization Mastery: Witness affiliate marketing, digital product creation, and more, all in action.
Engage & Grow: Build and nurture a loyal audience with proven visual strategies.
Scale to Success: Learn the art of scaling with real-world examples and optimization techniques.
Blueprint to Success: Craft your niche empire blueprint with step-by-step video guidance.
Bonus Module: Dive into immersive videos that foster a success-driven mindset and unwavering motivation.
💸 An Offer You Can't Refuse!
For a brief moment in time, we're offering an irresistible 50% discount off the retail price of $499. But, this golden ticket is reserved exclusively for our pre-launch aficionados.
Commit today, and you'll be bestowed with a special code, tailor-made for you, to seize this offer when the course springs to life.
🌐 Embark on Your Niche Odyssey!
The Niche Income Accelerator is more than just a course; it's your compass to niche dominance. Chart your course to becoming a niche mogul and set sail with confidence.
👉 Pledge your spot in the pre-launch and embark on a transformative journey at an unparalleled price! Only $249.95 Sign up now to get The Niche Income Accelerator System for 50% Off!
Together, let's craft your niche legacy.