Did you know that you can actually use your "social media accounts" to generate revenue during Coronavirus downtime??
(To stay well informed and up to date on the Coronavirus COVID-19 outbreak please follow the CDC, GO HERE)
If you were recently impacted by the Coronavirus and looking for ways to make money from home, this is just for you!
Right now more than ever brands need to keep their products and services in front of consumers.
This is where you come in, through "affiliate marketing" techniques brands are looking for people to help them market and promote their products, goods, and services.
"It's 100% free to join and they pay you!"
Every time you recommend products, goods, or services that someone buys, you will receive a commission for doing so.
"That's right brands will pay you for FREE to promote their products!"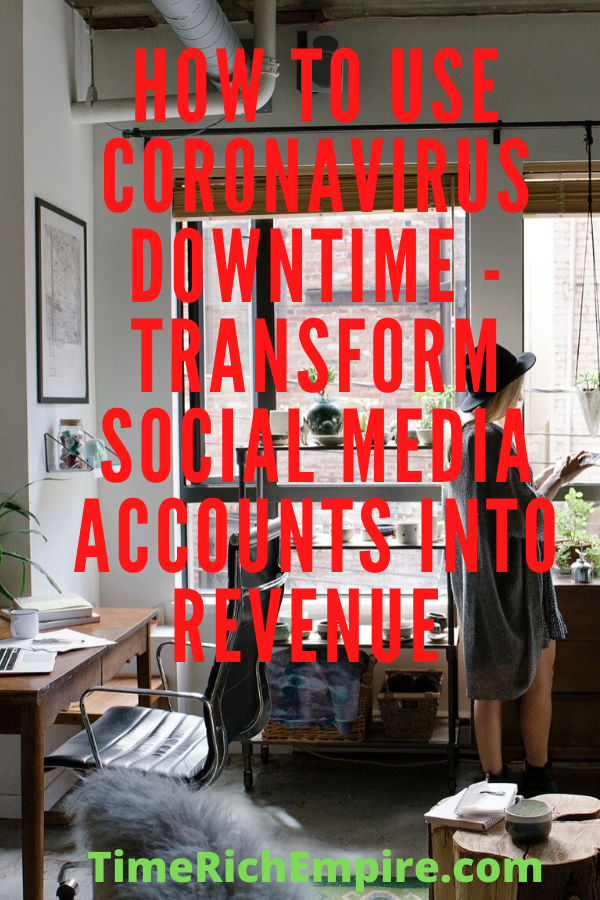 (This post contains affiliate links and we receive commissions at no extra charge to you. Thanks for your support!)
Once a purchase is made through your affiliate tracking link, you will be credited to receive a cash commission!!
What's Affiliate Marketing
Affiliate marketing is known as performance-based marketing where a business pays an affiliate (you) to send potential customers to their website to make purchases online.
You as the affiliate marketer receive a percentage commission for influencing people to buy from the brand's website online.
4 Core Key Players;
The Merchant (which is identified as the advertiser, retailer, or brand).
The Network (the supplier of affiliate marketing offers to choose from and authority that handles all payments to the affiliate as the publisher).
The Publisher (the affiliate marketer that promotes and market offers from the merchant).
The Customer (the individual influenced to make the purchase online using a custom link provided by the affiliate marketer).
How To Turn Your Social Media Account Into Revenue?
First, you need to think like a publisher as an affiliate marketer.
The content that you publish will influence people to buy using your affiliate link and generate income from the merchant paid by the network to you as the publisher for doing so.
However, there are some strict rules that you must follow to participate in affiliate marketing.
As the publisher, even if you promote the content on your personal social media channels you still need to disclose that the offer is an affiliate link.
The Federal Trade Commission explains rules about disclosure 101 for social media influencers. Please make sure to follow all instructions.
This means before you promote the offer, it should have an #Sponsored or #Affiliatelink disclosure included each time you post an offer on your social media channels.
So what do you need to get started?
Most merchants have guidelines that require affiliates to have 100k to millions of followers on their social media accounts to be approved for their programs.
This is really hard especially if you don't actually have tens of thousands of followers yet.
That's why we have partnered with MagicLinks, our sponsor for this content!
The wonderful thing is that this network seeks to work with creators and influencers to publish content on their social media channels and will pay you commissions to promote!
It's 100% FREE to join and because you reviewed this content you are a potential match to see if you qualify to join the network!
Hurry go Click Here to apply now, there is no charge.
P.S. Unlike other networks, once approved you can join any merchant in their network!!