The majority of people start online businesses because they want to work from home. Usually, they are seeking work from home jobs or online jobs that can easily be done working from home.
"True reality is that 90% of most online businesses fail in 120 days of launching."
This is not because online businesses are hard to start or more complicated. It's just the total opposite. For those seeking to work from home, this is going to be an outline for what you need to do before getting started and how to start an online business working from home.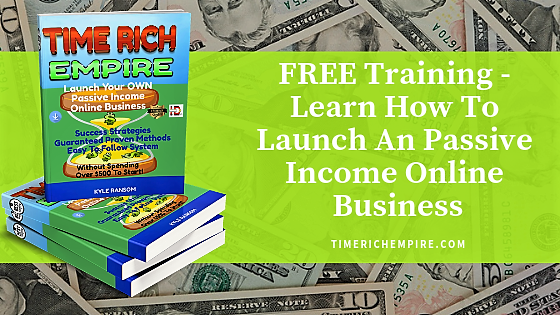 Before I continue on, if you have not done so already rush over to get my FREE Training – Learn How To Launch An Passive Income Online Business. In this free training, I reveal My Framework Secrets for making a 7 figure income with a passive income online business.
I recently attended a private training conference where I was brought in to show women recovering from domestic violence relationships how-to find work from home jobs. I strongly believe in giving back to communities and helping those in need.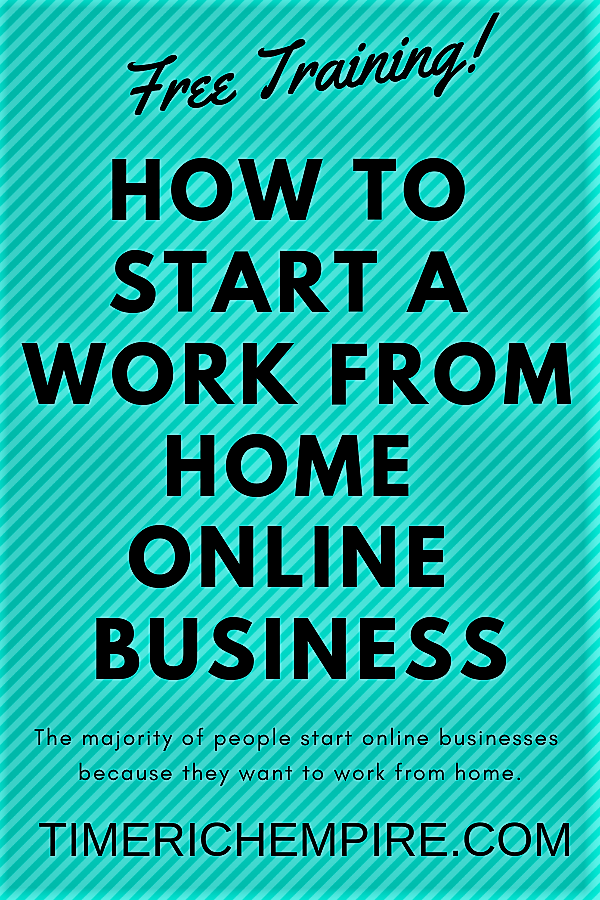 Now, if you know me and follow my Passive Income Lifestyle techniques you already know that my approach is not to actually work for someone else.
In the next few minutes, I am going to reveal How To Start A Work From Home Online Business for how you can launch a Passive Income Online Business while working from home and how-to connect with big name brands wanting to pay you to promote their products and services.
I will show you everything you need to get started without having to:
Pay brands or even pay brands up front to promote their products online.
Never have to come into an Office to make money again!
Worry about stocking or buying inventory, shipping products, handling customer service issues, etc.
Step 1
Opportunity
The first thing that I shared with the ladies during the private training conference was that by 2021, global online retail eCommerce sales will reach $4.5 Trillion.
Which means the potential to make money online working from home promoting eCommerce products is a massive opportunity.
"You will have the opportunity to work in an online trillion dollar industry!"
Step 2
Create A Website Brand
Before 2019, most brands were only looking to work with mainly social media influencers. Brands went after social media influencers with a high number of followers on their social media channels.
However, 88% of consumers conduct pre-research online before making purchases.
What this means for brands is that an "Online Business" website can drive more traffic to make purchases and not social media influencers!
Jump on this by going to our Welcome page where we have special discount offers for how-to get started to create a website brand.
Step 3
Establish Commission Reseller Relationships
The most important piece of information that I provided for those ladies in my private training class, was how to SCALE their work from home online business to establish commission reseller relations through Affiliate Marketing.
Using the technique of Affiliate Marketing for your work from home online business, you can attract brands to pay you just from sharing links online for products that you love or recommend.
My sponsor for this content is MagicLinks !
I am excited to team with them and support their platform because I use it in my online business revenue model for making money online for many of our sites.
What I really like most about working with MagicLinks is that they offer one of the most extensive training to get started in Affiliate Marketing. The perfect scale solution for you to promote and resell products from top brands without having to build the relationships, they do all the work for you!
What this means for you is that MagicLinks gives our company a referral commission for you signing up to promote links from brands that you love and recommend.
When someone makes a purchase using the product links that you love and recommend YOU receive a commission also! A win-win!
It's a Pay It Forward sort of thing, I tell you and get a commission for helping you get started with your work from home online business.
Then you make money by promoting links for products you love and recommend when someone purchase from your recommendations.
Continuing to Pay It Forward, you keep telling other people and make a commission while helping them make money online from the product links they love and recommend when people buy!
Two things I strongly recommend before getting started with MagicLinks.
Visit our Welcome Page to learn more about creating a website brand.
After setting up your Website Brand, create social media channels for your website. (Example would be to set up Pinterest, Instagram, Facebook, Twitter accounts for your "Website Brand," separate from a personal social media account).
Once you have completed 1-3, remember to Pay It Forward return to this Time Rich Empire page to register with MagicLinks linking from here.
Producing GOOD Karma can bring tons of good luck and good luck comes through good conduct….
To your success! We are ALL pulling for YOU!