One of the fastest and best ways to make money online as passive income is to sell merch for Amazon!
I'm going to show you exactly how we did it and how you can sell merch on Amazon too, without having to pay for an expensive course to teach and train you the right steps to take. I'm going to show you everything you need to know 100% free today.
There is just one little hurdle holding most people back from selling their merchandise on the world's largest online marketplace and tapping into this passive income goldmine and it's really not as complicated as it seems….despite gurus demanding you pay thousands of dollars to learn insider secrets.
To sell merch for Amazon is an invitation-only request.
"That means Amazon must invite you to start selling your merch on their platform!"
Another way is to apply and get accepted. Wait before you run out to apply and get rejected. There are some very important things you need to have in place before Amazon will even consider accepting you into the program.
That's what you will learn today!
However, once you gain acceptance by getting approved you can start making massive passive income super easy. After all, you will be able to sell your merchandise in the world's largest online marketplace!!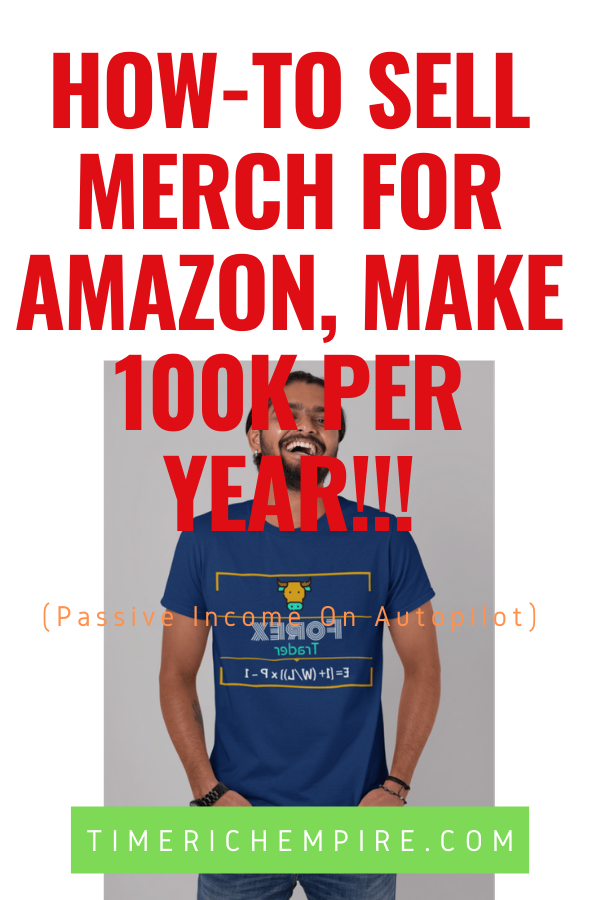 (This article contains affiliate links and we receive commissions at no extra costs to you from products we recommend to help you)
What Is Merch by Amazon??
"It's where big brands go to sell their Merch!"
For example, some of the big-name brands that sell their merchandise on Amazon include Disney, Marvel, CN, Fortnite, Dr. Seuss, Overwatch, Universal, adult swim, and so on….you get the big picture.
Amazon will allow you to sell your designs on their platform, allowing you to reach millions of potential customers worldwide and without paying any upfront costs or investment fees to get started!
The best part is your merchandise will be available to hundreds of millions of customers who shop on Amazon!!
In order to provide the best experience for customers of products created in Merch by Amazon, they limit the number of products a content creator can make based on tiers of designs.
The Merch by Amazon team will be hand-selecting content creators who have sold the same amount of products as the number of the tier they are in. For example – to move up from the 10 tier, a content creator will need to sell at least 10 products from those they have created to move up to the 25 tier. Admission to these tiers is based not only on sales but on the quality of the products being sold by the content creator as well.
Tier levels include:
• 10
• 25
• 100
• 500
• Pro (by invitation)
I will tell you that we are on Tier level 100, that means you are expected to create 100 different designs that have sold. You can sell thousands from any of these 100 designs.
A pretty simple 5 steps passive income revenue stream system to follow…
Step 1 You upload your artwork "designs" to Amazon Merch. The Merch by Amazon program is also non-exclusive, you can sell your designs on other sites if you wanted. (I prefer to sell exclusively on Amazon Merch, you don't need to go anywhere else and the benefits are a win-win).
Step 2 Determine a list price for your artwork "designs" amount.
Step 3 When your Merch item sells Amazon will print it on demand!
Step 4 Your Merch will be available for fast Prime shipping. Prime members receive free two-day shipping. If a customer spends more than $25 they receive free shipping.
Step 5 You earn monthly royalties from Amazon every time your Merch is sold.
Your royalty is based on your product's purchase price less any applicable tax, and less Amazon's costs. See how royalties are calculated.
What also makes this so attractive is that you don't have to buy or stock any inventory!!
You don't even have to worry about unsold stock. Amazon will print your product after each sale using world-class print technology.
Merch by Amazon handles everything including fulfillment, production, materials, customer service, returns, exchanges, and even have policies in place to prevent and detect fraud making sure you covered to build a successful online passive income business.
For these reasons I professionally prefer to sell merch only on Amazon! Plus I often see knockoff (fake) versions where our designs have been ripped off (copied) on other sites.
Amazon Merch is shipped to the U.S., U.K., and Germany. Making the potential of income earnings very massive!
One very important tip before getting started, please make sure to review the Amazon Merch content guidelines.
Amazon reserves the right to make judgments about whether or not content is appropriate. By listing designs that violate their content policies may result in the cancellation of your listings, or the suspension or termination of your Merch by Amazon account.
Take the time to review the content policy.
Now that we covered what Merch by Amazon is and how the program works. I hope you understand what is at stake here and why you have the potential to make so much money online as passive income with this program.
Now let's discuss very important steps that you should take before applying, so you will have the best chances of getting accepted into the program.
I'll go over different products we sell on Amazon Merch and steps we took that helped to improve our chances of getting accepted into the program.
No one really knows what Amazon uses to accept or reject people into their Merch program. However, from my understanding, once you apply and get rejected you can't reapply later. I do feel that if you create a strong brand it can help to improve your chances with much better odds.
These are the exact steps we took that tremendously helped to get us accepted into the Amazon Merch program.
First Pick A Niche – You need to have a niche focus that you know a lot about and consider yourself to be an expert in the subject matter.
For example, you might be a beauty influencer, travel consultant, fitness trainer, business coach, forex trader, etc.
Create A Self-hosted Website – To get noticed you need to have your own self-hosted website and not a free site.
Not just having social media channels like Facebook, Instagram, Pinterest, Twitter, and so on.
You still need a professional self-hosted website that represents your brand. I highly recommend WordPress!
This is because WordPress is an online, open-source website creation tool written in PHP. You don't need to know how to code or design to create a website from scratch without any experience using WordPress, it's probably the easiest and most powerful blogging and website content management system (or CMS) in existence today.
We teamed up with Bluehost as our sponsor today and preferred hosting provider for WordPress sites. They have a very special limited time offer for our audience!
You will get:
• FREE Domain Name Registration
• FREE SSL Certificate Included
• 1-Click WordPress Install
• 24/7 Support
Bonus: Special intro offer and 30-day money-back guarantee for our audience!!
Starting at $7.99 $3.95/month *Order Now
You should have a total of 10 or more blog posts written on your site before applying to sell merch on Amazon. It doesn't really matter about the length, just that you have 10 blog posts written and live on your self-hosted site.
Next, Create A Brand Persona – Design a brand persona which will be a role or character adopted by your brand.
Ultimately you want your brand's persona to be a representative of your visual image related to your niche.
All of this is exactly what it takes to help your chances of getting accepted into the Merch by Amazon program.
After you create your self-hosted website and design your brand's persona set up social media channels to promote your site.
You also will need to do tons of research to determine which Merch by Amazon is selling the best and the type of designs you should also be offering.
We have partnered with another sponsor that we highly recommend Merch Informer and this site offers the best way to conduct research because they simplify this process for you and help to save time.
Merch Informer is a software utility that was created for Merch by Amazon sellers to help speed up and simplify the research process. You will be able to organize, research, find new keywords, and more.
Get the data you need to build your Merch business, sell successful products, and work on your own terms. Start A FREE Trial!!
Now let's get down to business showing you how we sell our merch on Amazon!
To be successful you need to know which trends are hot to design merch, we prefer to focus on t-shirts, long sleeves, hoodies, sweatshirts, and Popsockets!
Being an Amazon Merch partner allows you tremendous flexibility to sell a variety of different merchandise.
T-shirts are hot selling products and people love to wear long sleeves or tees associated with their hobbies.
I have to be careful and limited to the number of designs I can show. This is because people often steal our designs and sell them on other platforms and in other countries. That's one downside of selling merchandise. Other people check your Amazon Merch sales rank and ripoff your designs by stealing them to sell on other platforms.
Popular fashion labels have this same problem, which is a good and bad situation. Your designs get popular and as more people start to purchase them, as well as thieves, try to steal them!
The term "Forex" is very popular and searched online millions of times. I also participate in forex trading, so I understand the passion behind having merchandise that represents individual passion.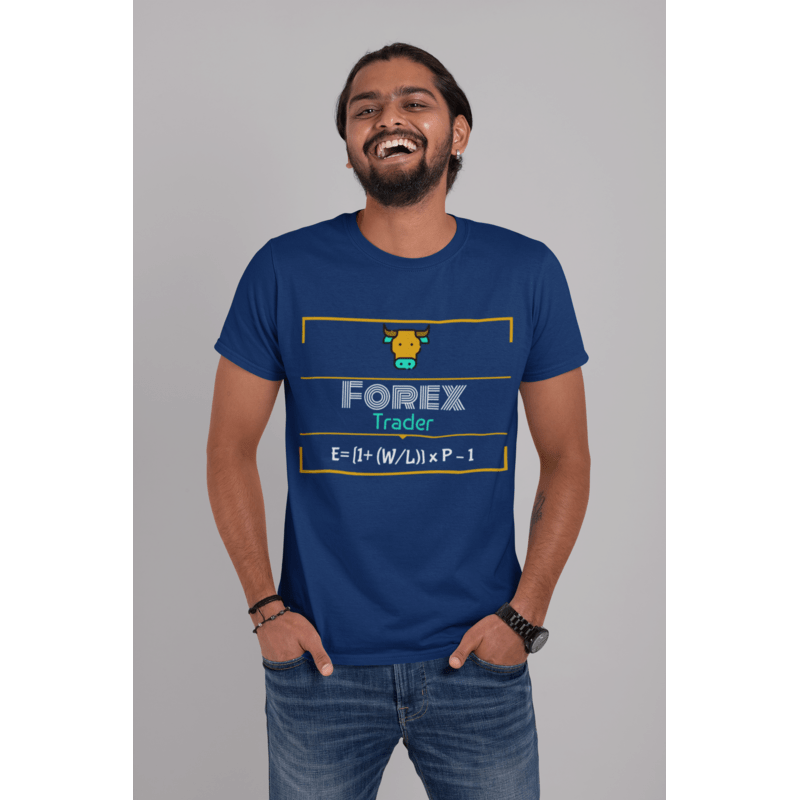 PipsRush is a fashion brand our team created to sell merch on Amazon for those who enjoy forex trading.
If you heard of VSCO Girls, then you know just how important they are to the fashion industry!
Staying up on trends and popularity is the ultimate way to make great passive income selling Merch on Amazon!
Meme My Style Brand was a fashion brand we also created with VSCO Girls in mind. Attracting an audience of online shoppers ready to buy merchandise.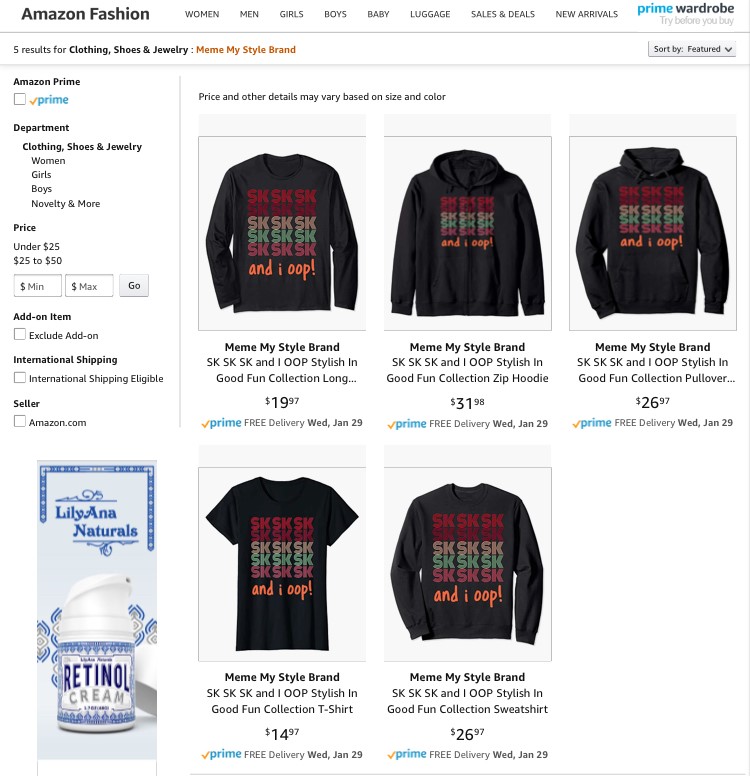 VSCO Girls are obsessed with phone accessories! This design was created as merchandise because of its popularity!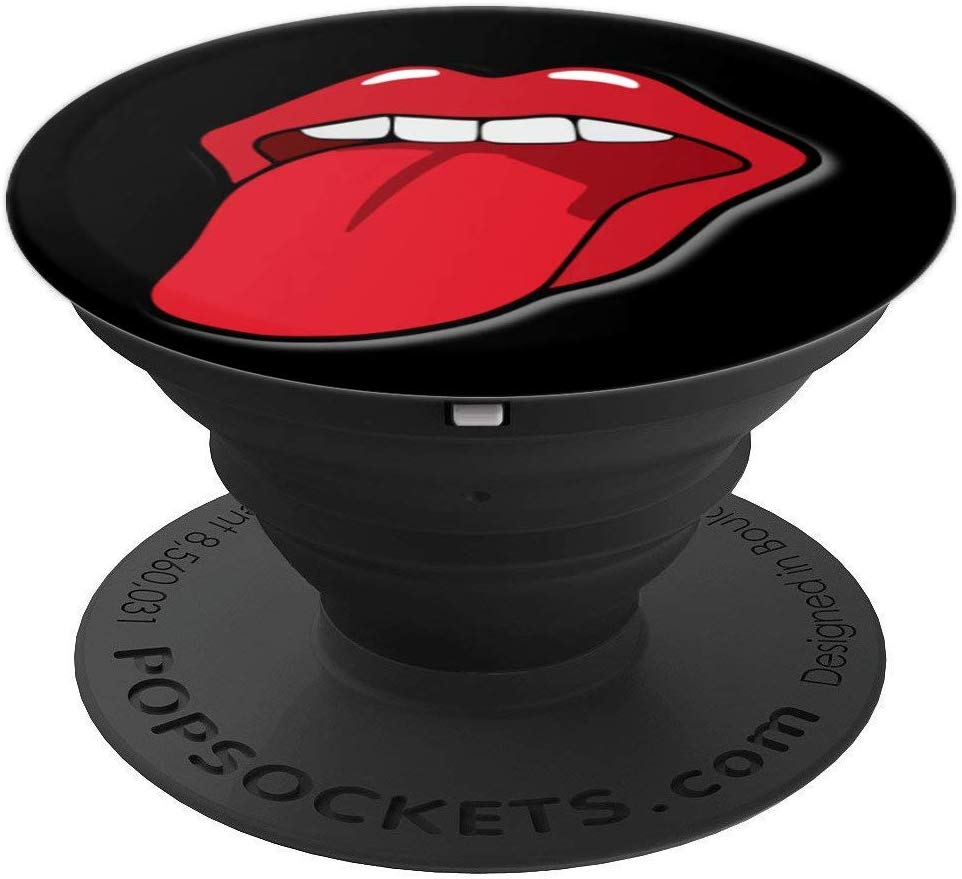 Another awesome way to make great passive income selling Merch on Amazon is to team with other organizations.
Did you know you could even get permission to use NASA logo and put it on your designs??
Companies interested in producing NASA-related merchandise must notify NASA's Office of Communications at NASA Headquarters in writing by sending an e-mail to merchandise@lists.nasa.gov. Requests should describe the intended use of NASA identifiers, emblems, devices, or imagery on the product. If possible, detailed layouts or sketches of the product should be included. When all legal and policy requirements have been met, NASA will send the merchandiser approval by e-mail!!
Do you know other groups, organizations, or associations that could benefit from your designs for their merchandise being available on Amazon Merch??
You have to think like a designer plus a publisher and do what everyone else isn't doing.
Our team is pushing to cross the 500 tier and there is so much money to be made!
Keep thriving, the sky is the limit and it's the best time to be selling merchandise in history.
I hope you enjoyed this feature post so please leave comments about your experience selling Merch on Amazon!