A bullet journal for anyone who doesn't know is a system that is meant "to help you track the past, organize the present, and plan for the future."
The bullet journal is actually an analog system that was created by Ryder Carroll, a Designer based in New York.
With the popularity of the Bullet Journal, we decided to include the topic in our Roundup starting with Vol. 1.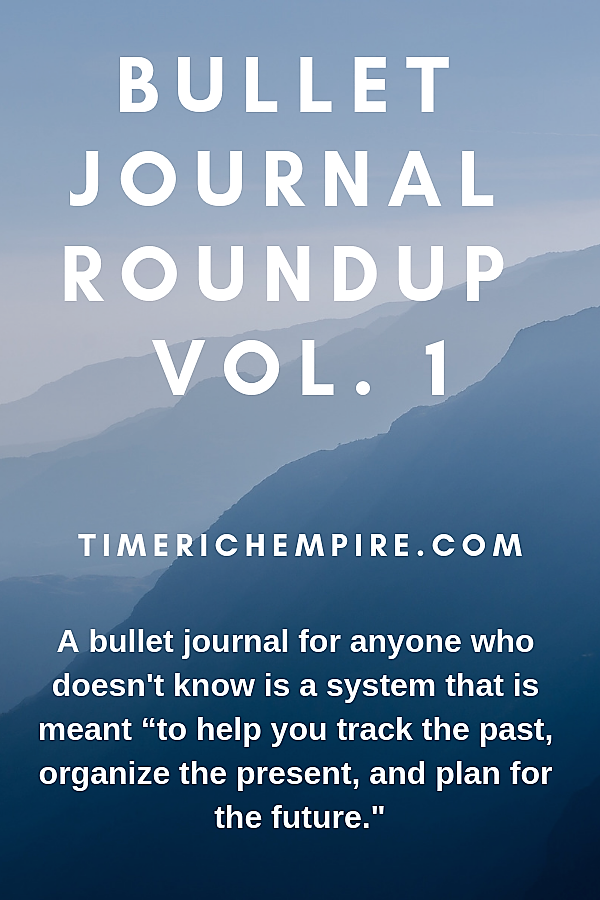 What Is a Bullet Journal? Everything You Need to Know Before You BuJo
With sections to log your daily to-do's, monthly calendar, notes, long-term wants and more, your BuJo is customized to your life. (Entries are tagged with bullet points, dashes, and other graphics so you can see their categories at a glance.)
7 Supplies to Kickstart Your Bullet Journal Practice
Bullet journals are part planner, part calendar, and part to-do list—and you may have seen them on Instagram recently. While getting the hang of the method may take a couple tries (or weekly spreads), it helps to have the right tools to get you started.
Bullet journaling: How it sorted my life. And then I lost it
A bullet journal – or #bujo if you give it the full beards-and-avocados treatment – is basically a pretentious name for a collection of To Do lists inside a nice notebook. If you had a fancy paper collection when you were eight, you're the target market.
7 Ways to Take Advantage of the Bullet Journal Method
While core components of the bullet journal system like monthly spreads and daily logs are great, many bullet journalers like to add other features that fit their own life. After all, the beauty of the method is the customization and flexibility.
Why I'm obsessed with reading books about writing in notebooks
One reason I'm so transfixed by notebook experts is that their systems bring together free-form, individualized artistic expression and the structured formatting and rigid rules of computer science. This may be key to the appeal of notebooking: In an increasingly algorithmic world, these systems let us crack open the black boxes of our lives, allowing us to develop systems of our own and helping us figure out what matters to us along the way.
Let us know about any special accomplishments that you have achieved using the Bullet Journal analog system. Especially, if you have been able to apply it in your Time Rich Empire process for building Passive Income wealth revenue streams online.
Make sure to order the Time Rich Empire book, CLICK HERE!