If you haven't been exploring how to make passive income with PopSockets, you are seriously missing out! PopSockets was founded in 2012 by David Barnett, who was at the time a philosophy professor and started the company from his garage. Barnett turned the company into a $169 Million Dollar business, creating a huge demand for owning PopSockets!
Making Passive Income With PopSockets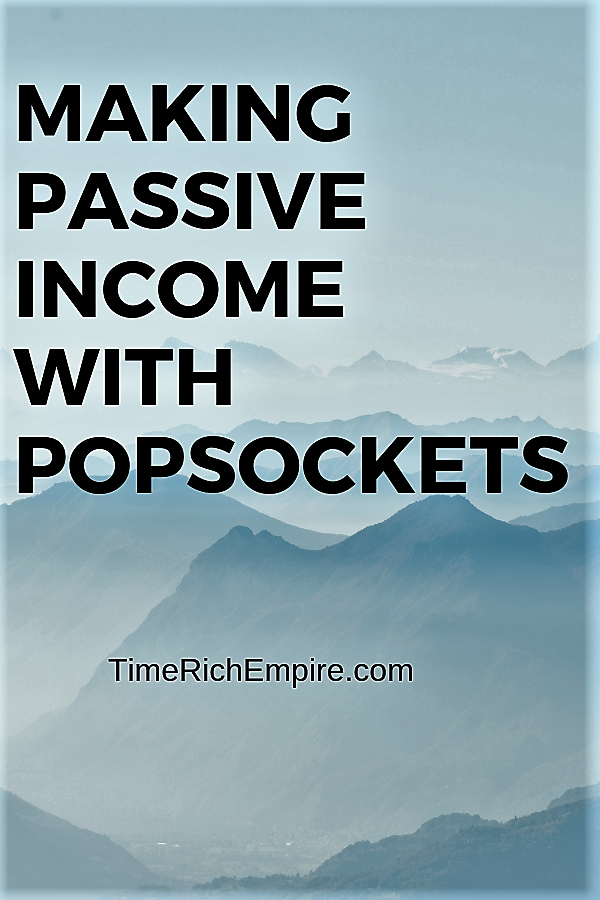 PopSockets are now a celebrity cult favorite, adored by even the Kardashian-Jenner Klan (so they must be Bible!)
The best part about PopSockets is that they make it easy to securely hold your smartphone for easier texting, calling, photos, and of course "taking selfies." They are also expandable to convert into a stand to watch videos, take group photos, FaceTime, and Skype handsfree. Say no more, now you see why you must own a PopSocket. You need this technology gear gadget in your life.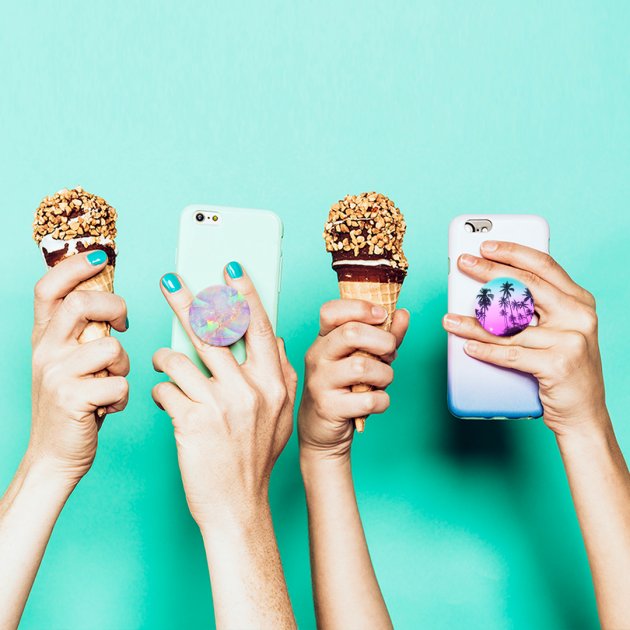 Copyright PopSockets
How To Make Passive Income With PopSockets?
Well, the good news is that through Amazon Merch you can create designs under your own brand for PopSockets! This is the perfect solution to start making passive income with no investment, inventory, or overhead!
You will of course, not be able to undercut the price of PopSockets sold under their brand on Amazon. However, you will be able to make custom designs for PopSockets using your own brand's popularity. Designs for PopSockets should be catchy like icons for apps, plus the name of the design should also engage a specific target audience.
Allowing you to encourage loyal followers to go purchase your designs for PopSockets on Amazon and also available for Amazon Prime delivery. The best part is that Amazon handles all production, shipping, and customer service. Plus there are absolutely no upfront costs once you are accepted into the program.
As an Amazon Merch member, you earn a commission when someone purchases your PopSocket designs!
To be successful you need to create alluring designs and they should be different than your t-shirt designs.
Here are some cool designs we created for PopSockets to make good passive income money.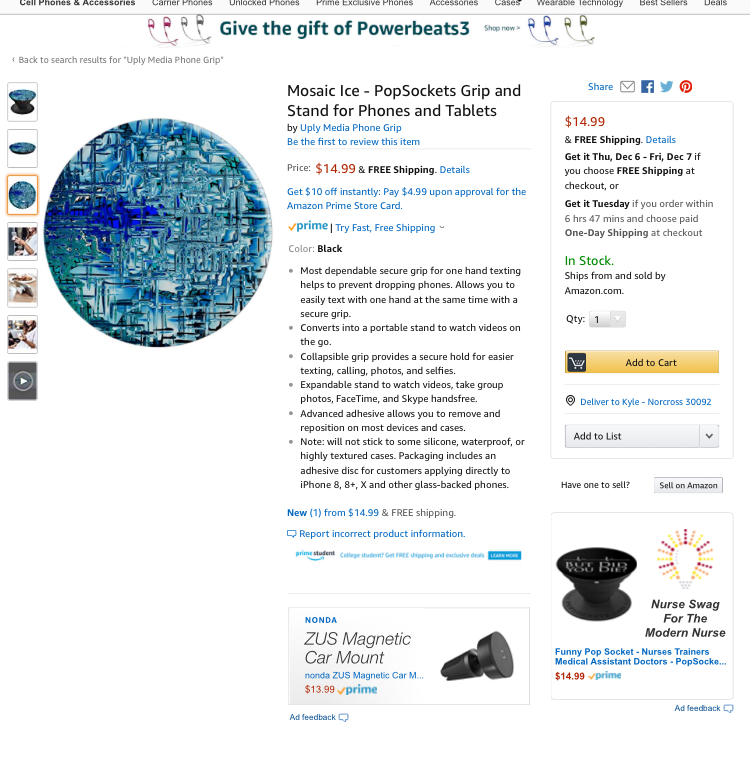 We designed our PopSockets under "Uply Media Phone Grip" designs. The Mosaic Ice is the perfect PopSocket design for chic style and class.
The entire Uply Media Phone Grip collection for PopSockets can be purchased on Amazon for Amazon Prime delivery! Our collection stands out in the crowd.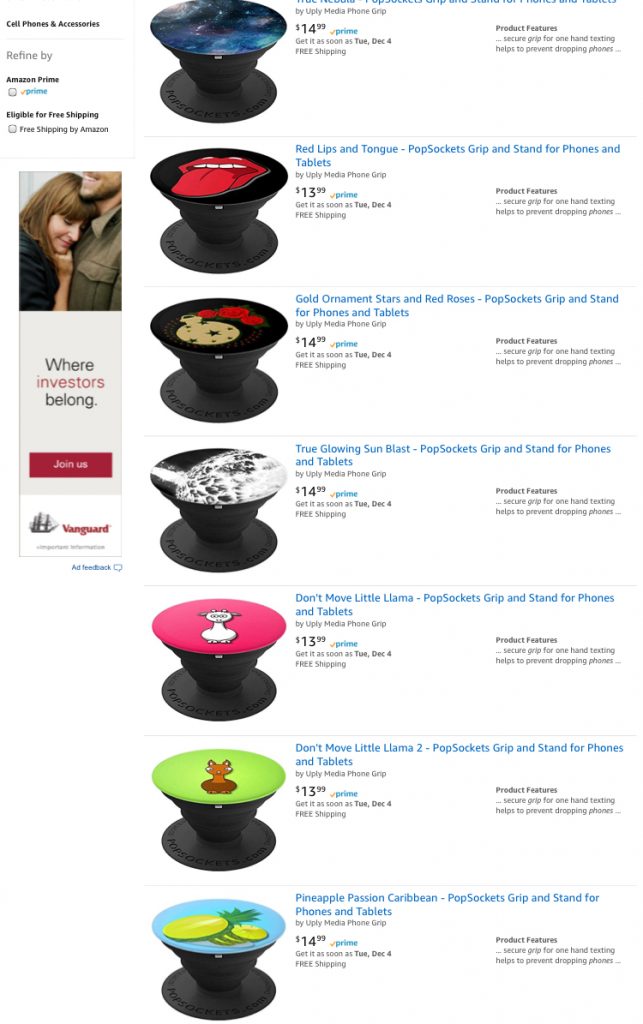 Remember, what makes a good PopSocket design is creating something custom and special that stands out in the crowd.
Keep creating Passive Income success, don't forget to purchase my book Time Rich Empire to learn how to discover more awesome ways to build wealth through passive income.